Classes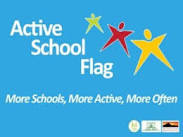 Pupils were awarded the Active Flag for participating in Cumann na mBunscoil Football Competitions, Tennis Coaching, Swimming Coaching, Cycling Training, Soccer Coaching with an FAI coach, Basketball Coaching.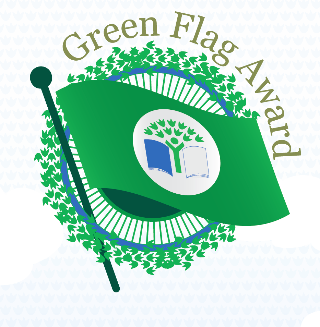 School have achieved 3 Green Flags for on:
- Reduce, Reuse, Recycle – March 2010
- Energy – May 2013
- Water Conservation – June 2019
Blue Flag – European Union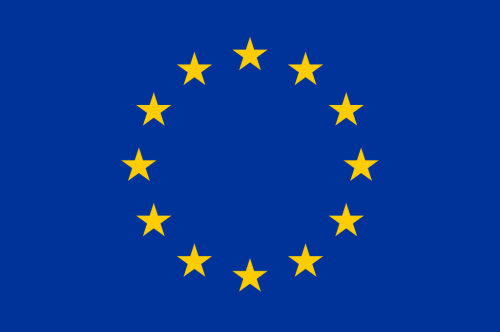 Project work on the European Union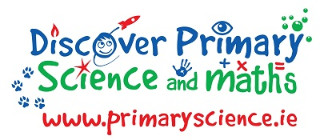 The pupils are actively involved in the Discover Science and Maths programme for written projects completed and science investigations carried out.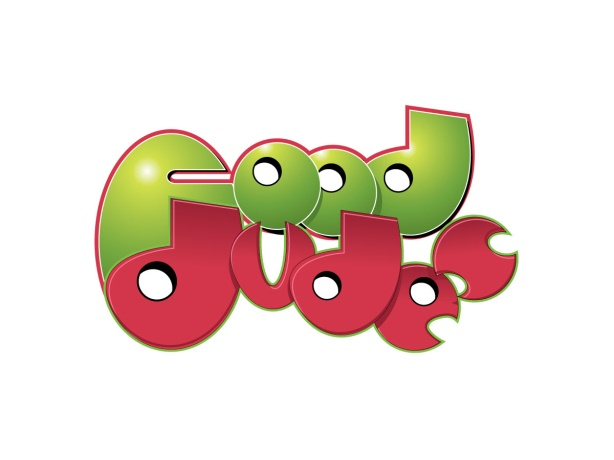 Food Dudes promoting a healthy eating environment in the school for all pupils and staff.
NEW CLASSROOM LAYOUTS FOR THE NEW ACADEMIC YEAR 2020 / 2021
JUNIOR AND SENIOR INFANTS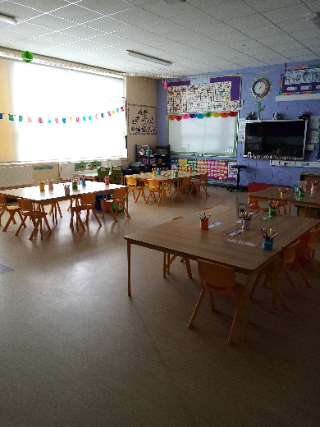 3RD AND 4TH CLASSROOM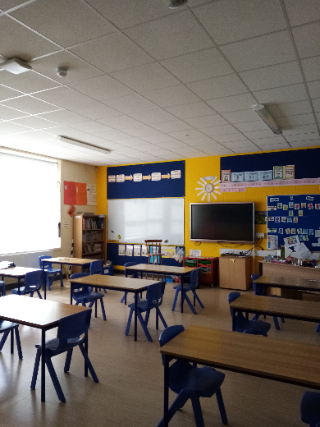 5TH AND 6TH CLASSROOM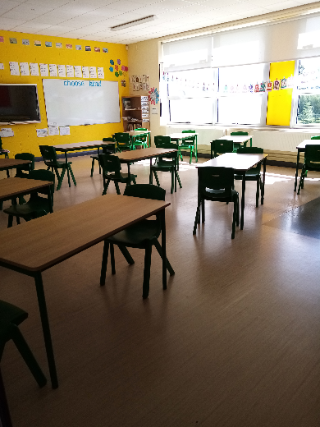 Eva, Emma and Abigial - Work on Sound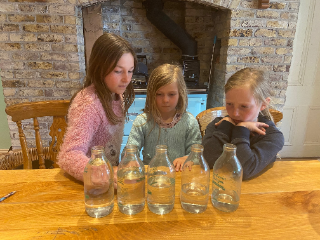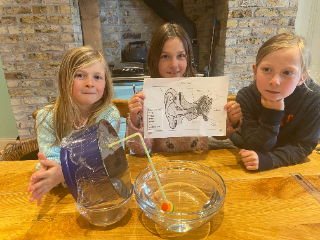 Eva, Emma and Abigail - Solar Oven
"This was the solar oven we made, from home school hub. We melted the chocolate, butter and syrup in our oven to make Easter nest cakes. It took about 1 1/2 hours from 11am. We had to reposition the oven a couple of times to make sure the sun was shining in on our ingredients. It was great fun to make, and really good to see how well it worked, but the best bit was eating cakes at the end!!!"
Wow the cakes look delicious!

Eva, Emma and Abigail work on different projects during the coronavirus crisis in March / April 2020. Well done girls.
2nd April 2020 - We made these palm trees for Art today because Abi was learning about Hawaii.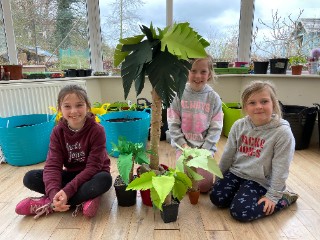 1st April 2020 - For the last 2 weeks we have learnt about the weather. We learnt how it can affect what we do and where we go. We looked at how clouds form and how the landscape can affect when and where it rains. We learnt about different types of cloud and about air pressure. We also saw how air pressure can affect what type of weather we will have. We saw how weather is measured and made our own weather station. We made a rain gauge, barometer and wind vane, and learned how to use a compass to see which direction the wind was coming from. We kept weather diaries and noted the temperature, type of weather, amount of rain, air pressure, wind direction and estimated wind speed using the Beaufort scale. We also measured cloud cover in oktas, and noted the type of cloud. Here are some pictures of what we worked on: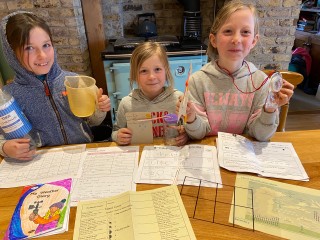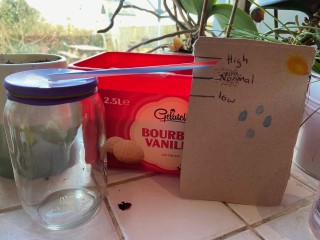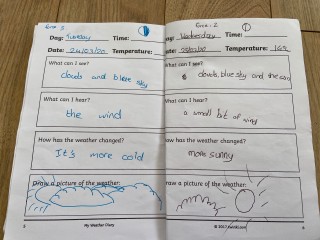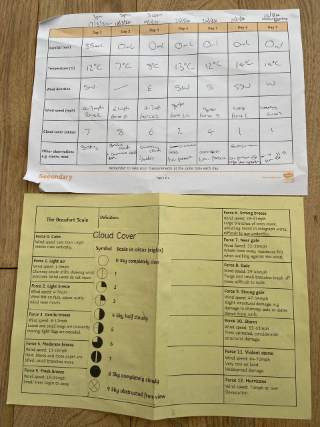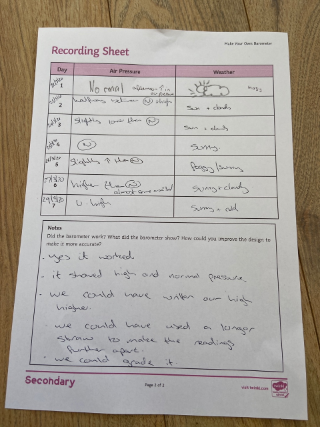 30th March 2020 - Worked on writing about the tadpoles we have been keeping.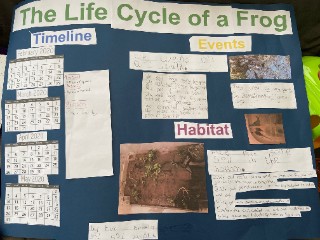 Junior and Senior Infants
Naomi - Senior Infants - Bird house put together and painted by Naomi. Love the colours you have used and well done putting it together.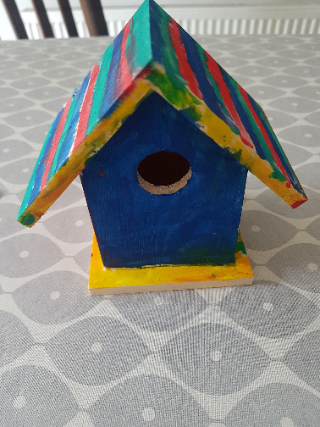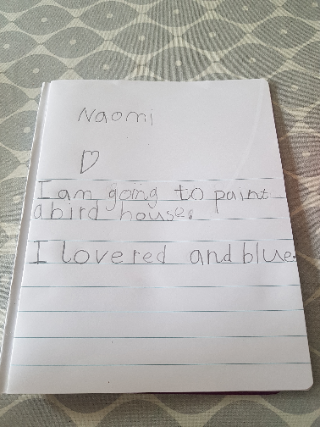 Ella - Junior Infants - May 2020 showing us her school work completed at home. Well done Ella, your school work looks great.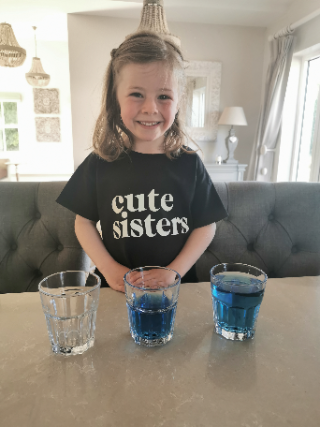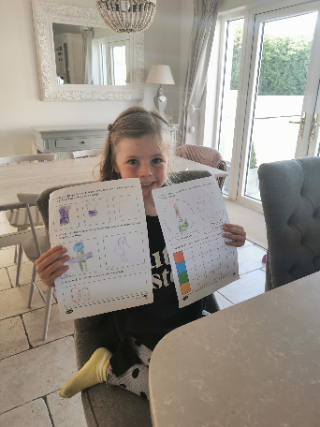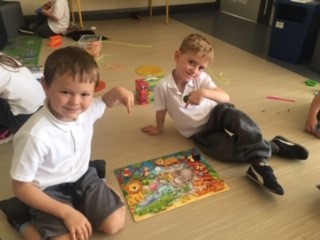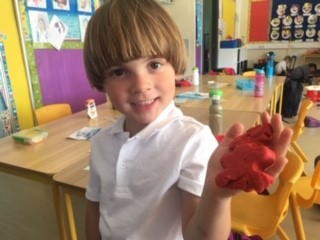 1st and 2nd
Wesley - 1st Class - Bird House he built and and painted and also wrote about. Well done Wesley, it is fantastic.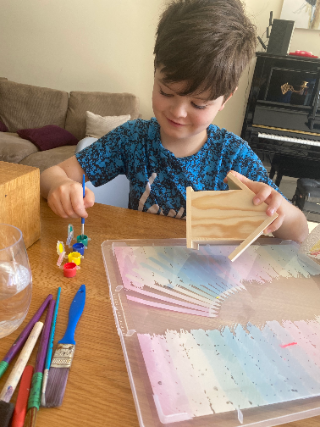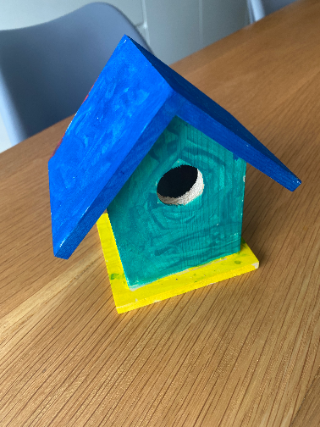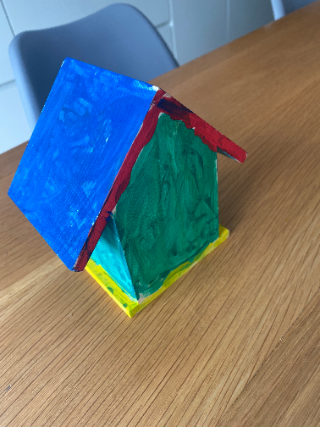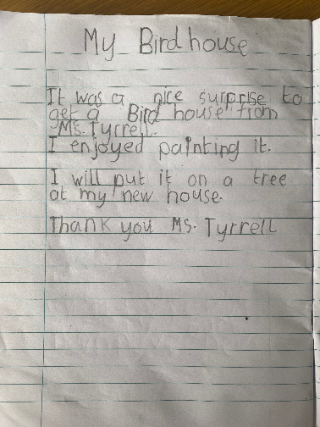 Perry - 2nd Class - Bird House she built and painted and wrote some sentences on. It is lovely with all the bright colours, well done.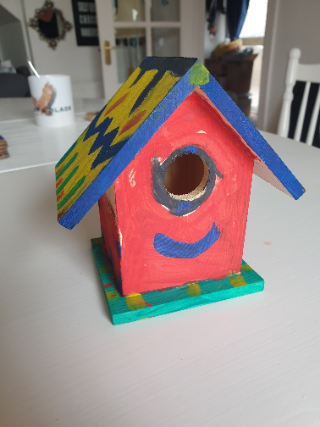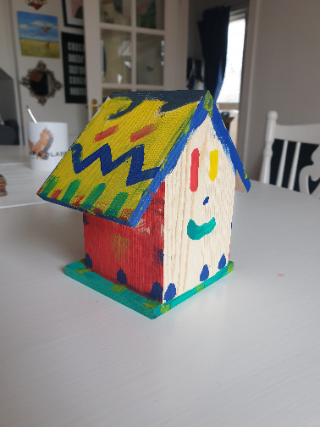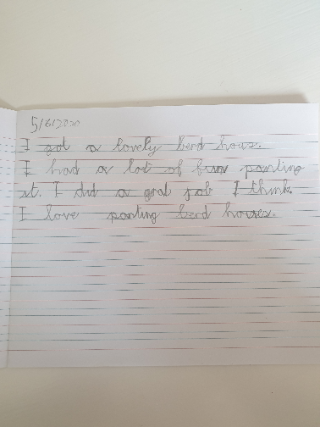 Enrique - 1st Class - First Class were asked to create a 3D structure to link in with a maths topic by their teacher. Enrique chose the Titanic as he has a great interest in it following a class talk. Well done Enrique, your ship looks great.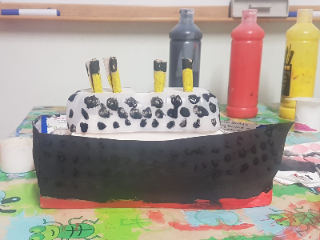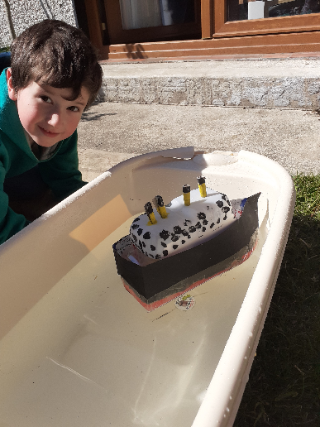 Easter
Easter eggs or Easter chocolate
A happy time of year
Smily people all around
Today is the end of Lent
Easter Easter I love Easter
Rabbits as well as the Easter bunny
by Perry, 2nd Class
1st and 2nd Class - 14th February 2020 - Site Visit to Bellingsfield, Naas - learning the process on how houses are built. The children got to see the houses at the various stages, (1) Foundation Level, (2) Blocks laid, (3) with doors, windows and roof on, (4) internal walls, fixtures and fittings and (5) completed house.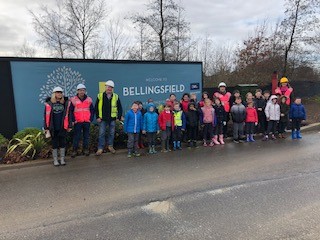 3rd and 4th
Julia's little chicks born just over a week ago!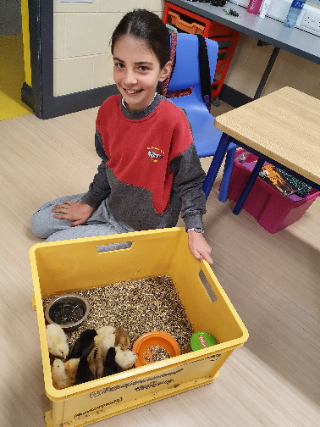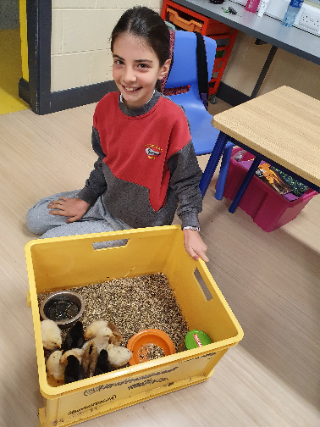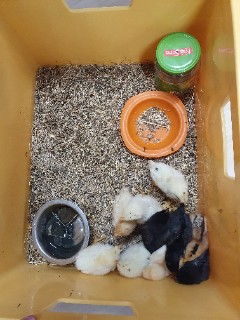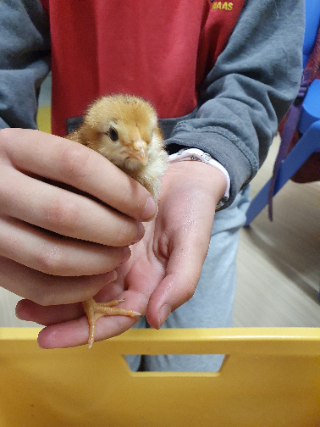 Selection of work from Third and Fourth Classes during Home Teaching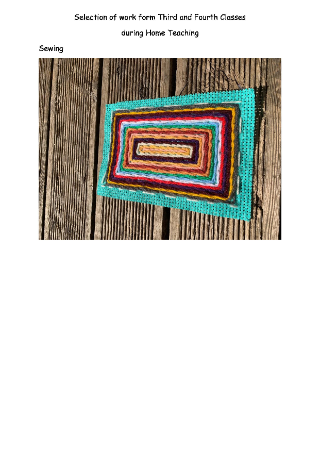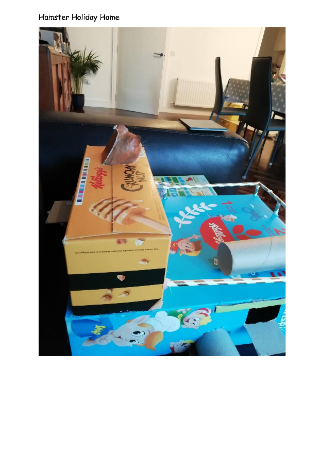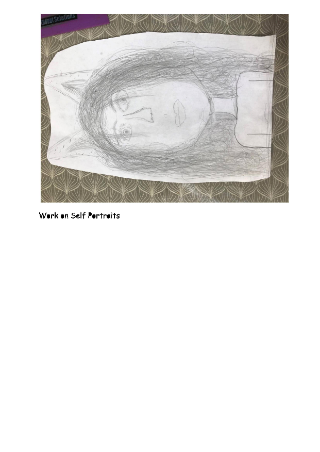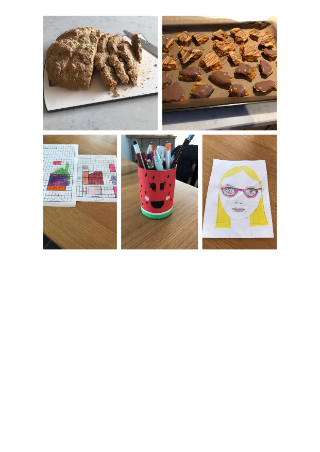 Third and Fourth Class work on Persuasive Writing - to create a brochure or flyer for a fun place they had visited either local or further away.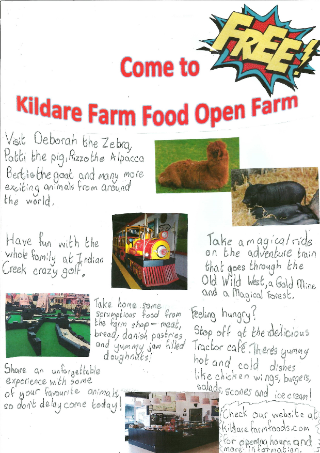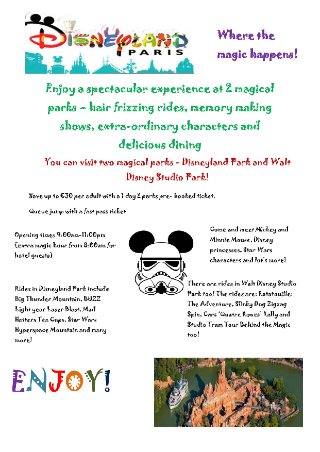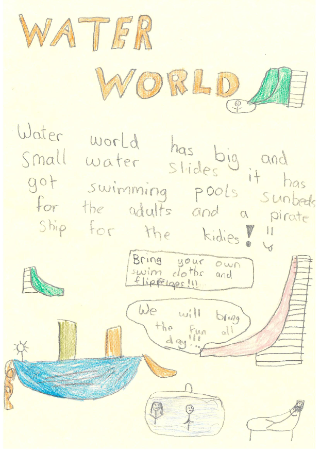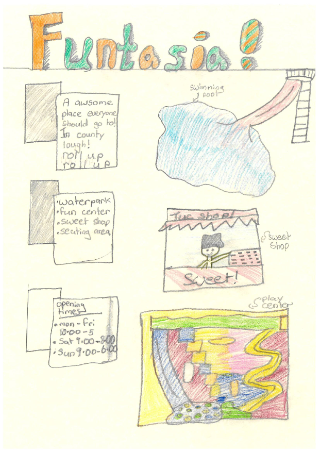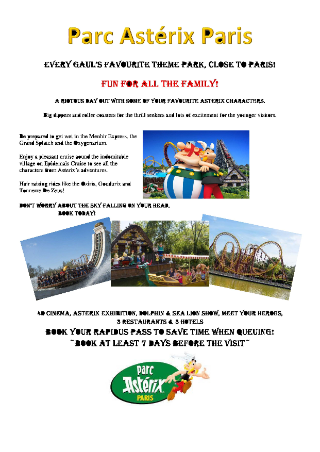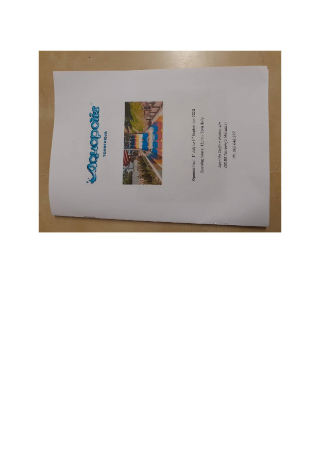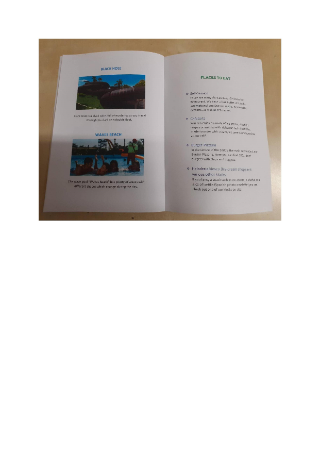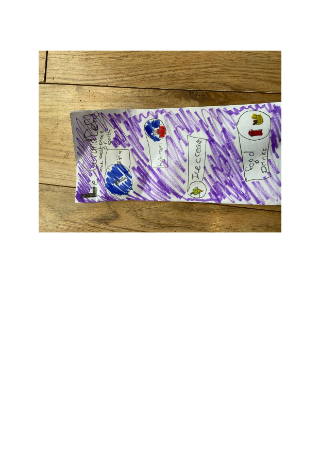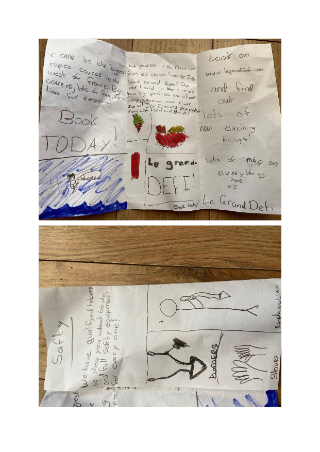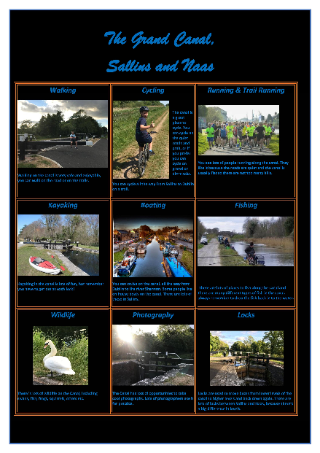 GRATITUDE TREE BY 3RD AND 4TH CLASS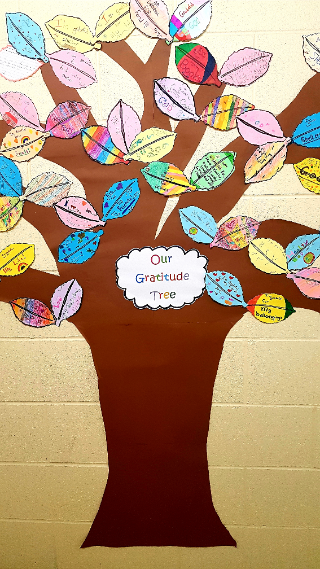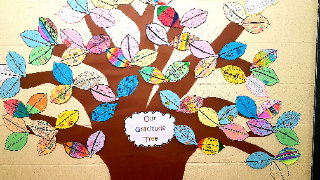 Savannah - 3rd Class - a lovely photo of Savannah's dog, Rory, he is gorgeous. A smail who allowed his photo to be taken! and Savannah's fantastic bird house which she built and painted. Well done Savannah, your bird house has fantastic colours. Also your paintings are lovely too - especially love the one about Stay at Home.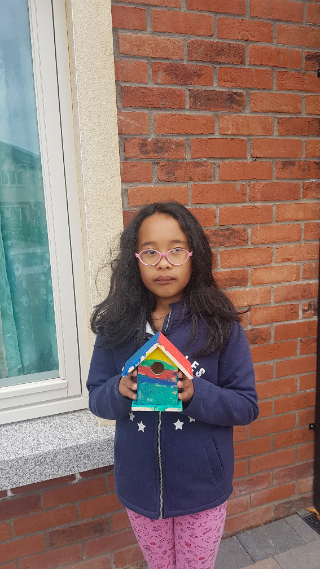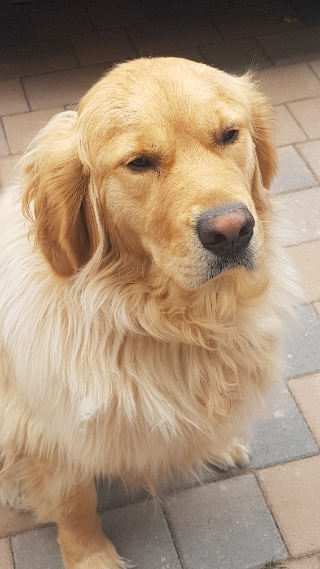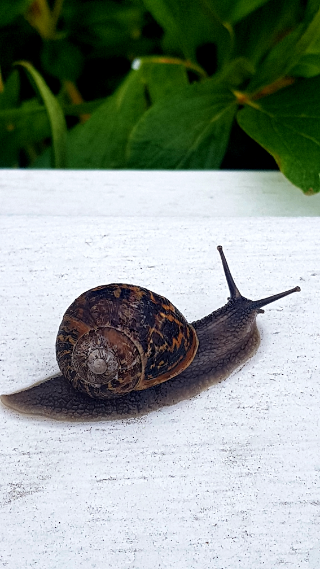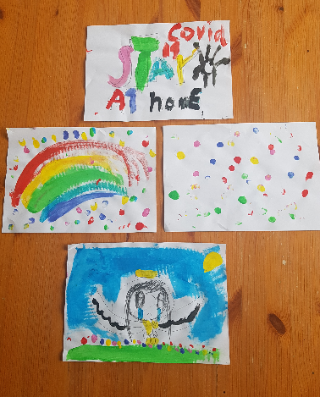 Ethan - 3rd Class with his Star Wars Theme Park, Space Buggy and Rocket from the 30 Day LEGO Challenge. Well done Ethan. Learning and Creating from LEGO.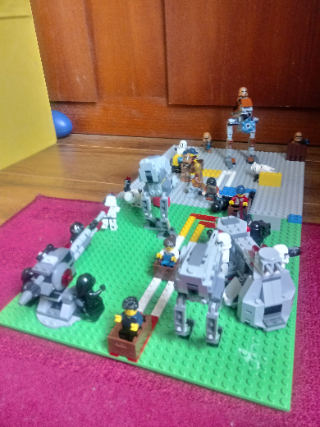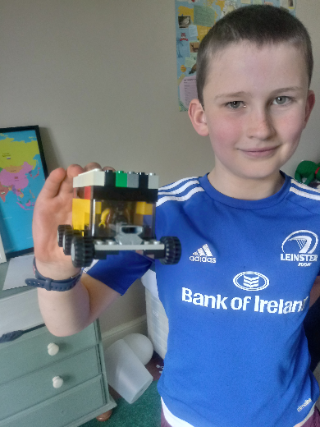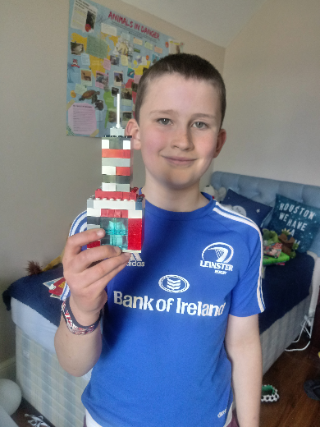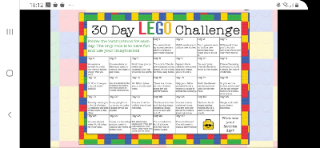 Daragh - 3rd Class with his 2 projects. Daragh has transformed an area in his garden for planting and is enjoying experimenting in the kitchen - protein balls. Well done Daragh.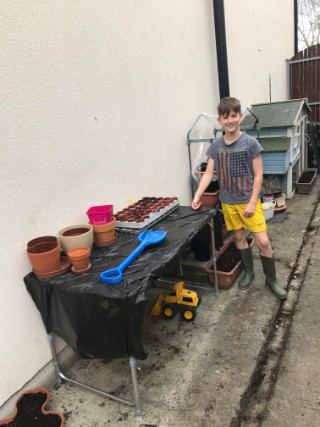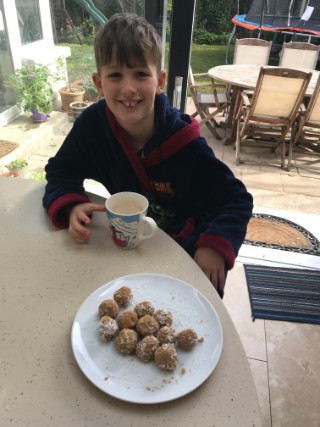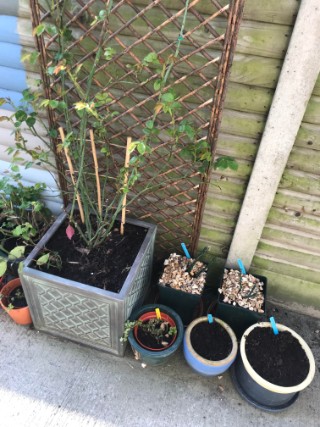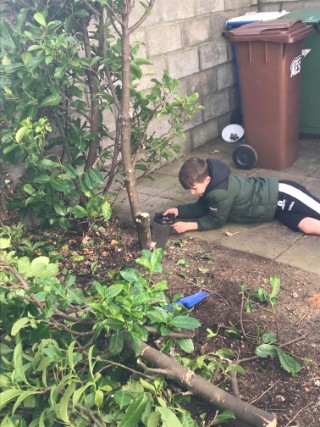 December 2019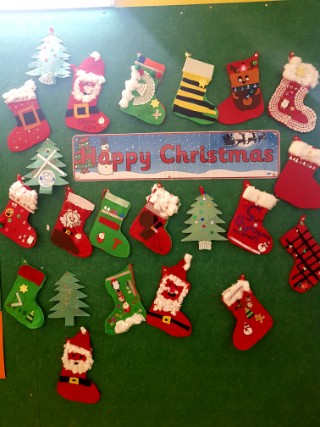 3rd and 4th Class April 2019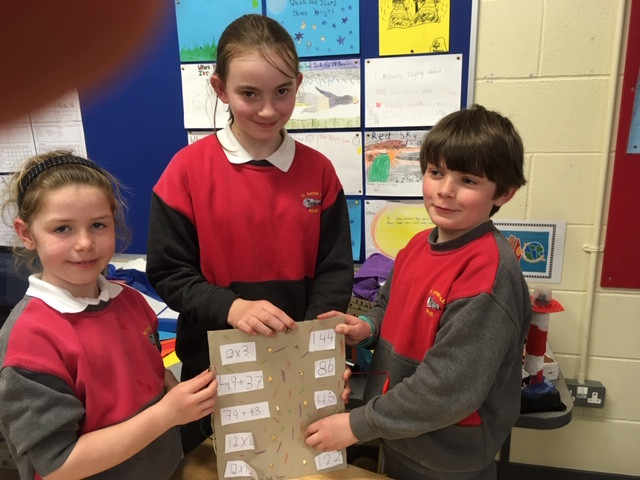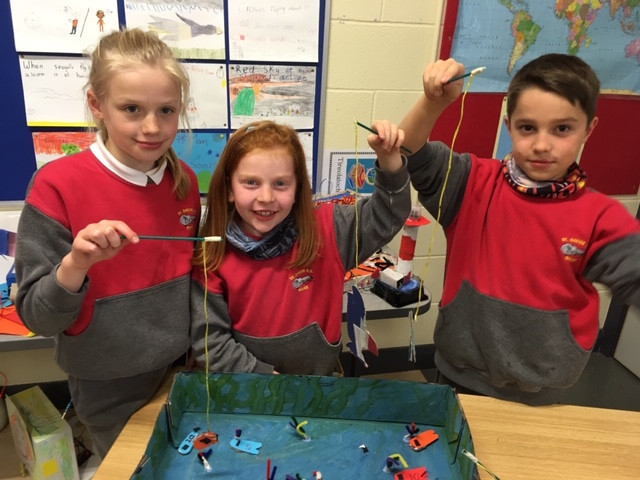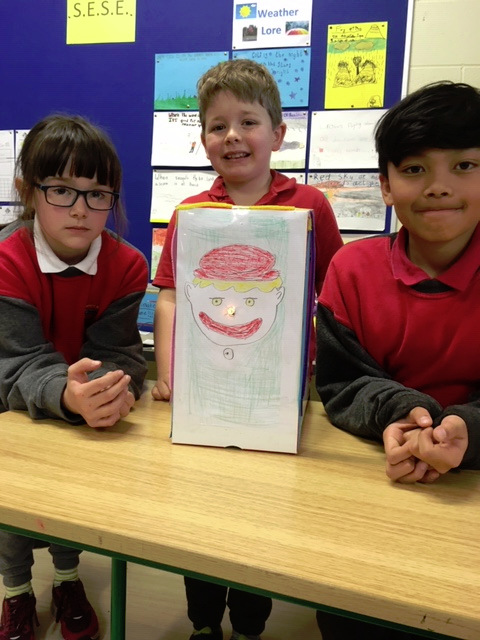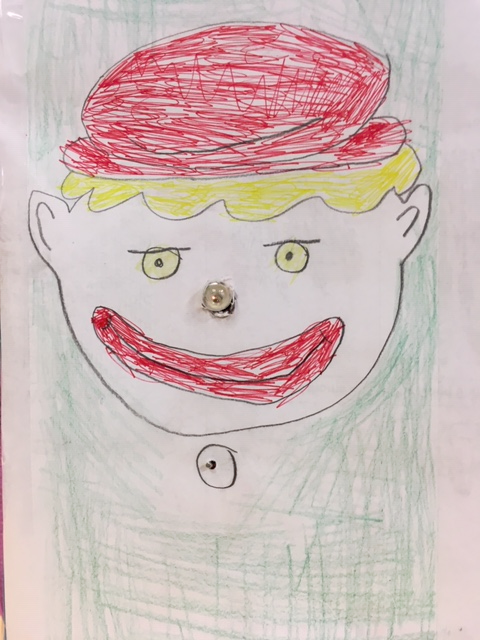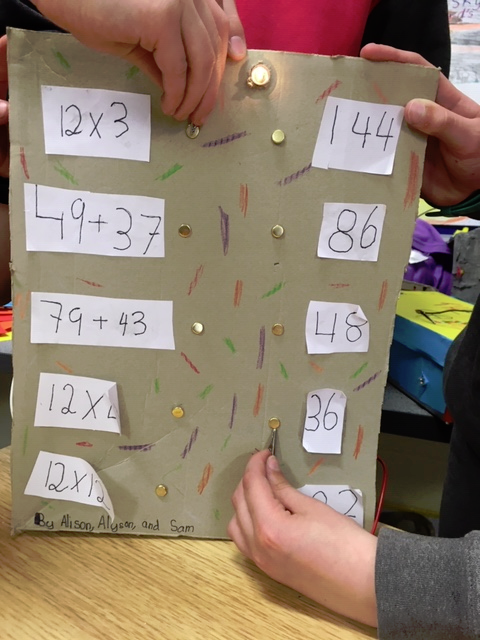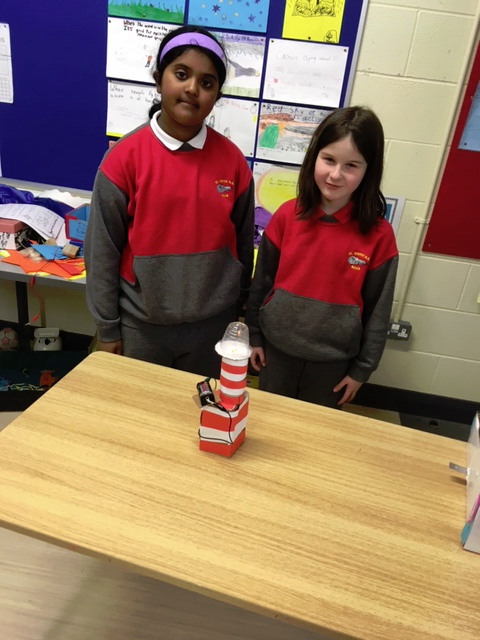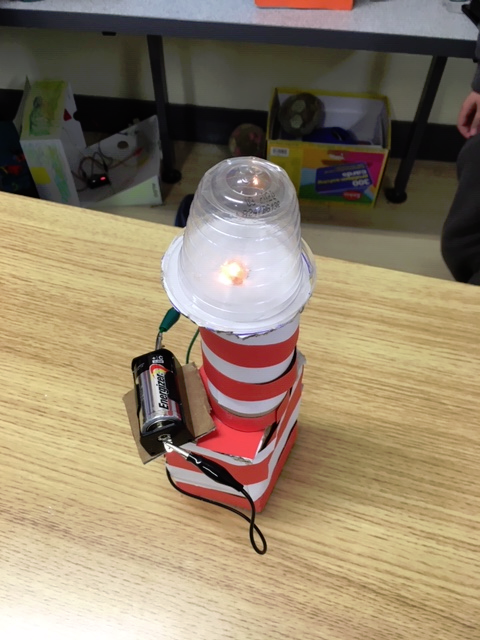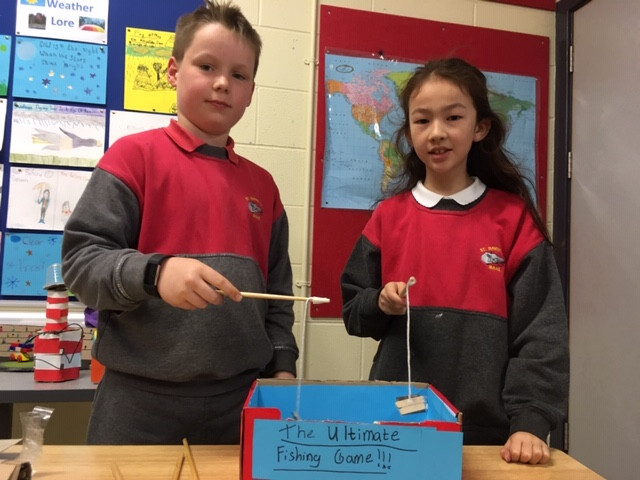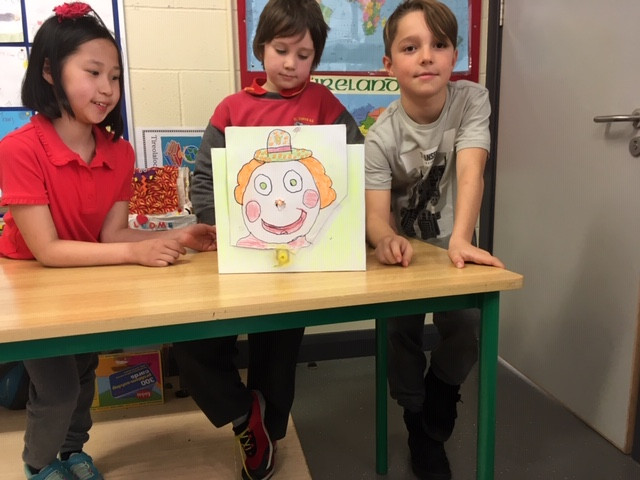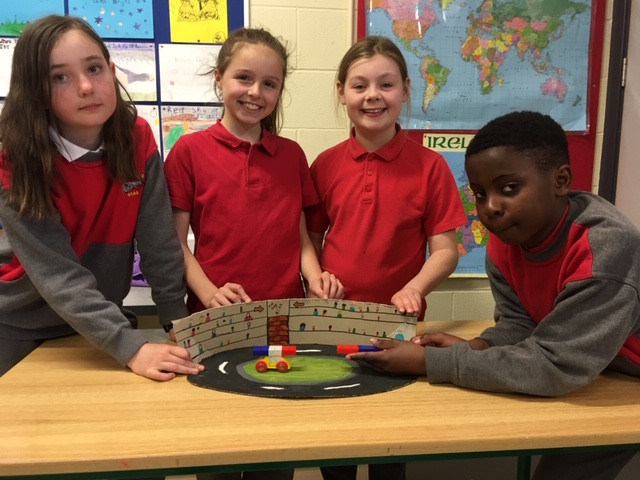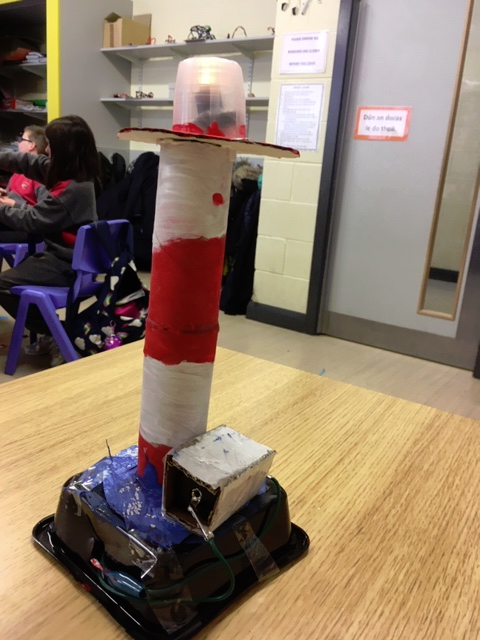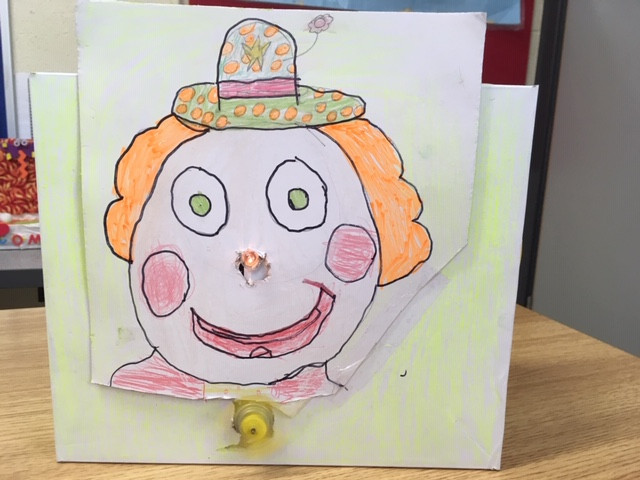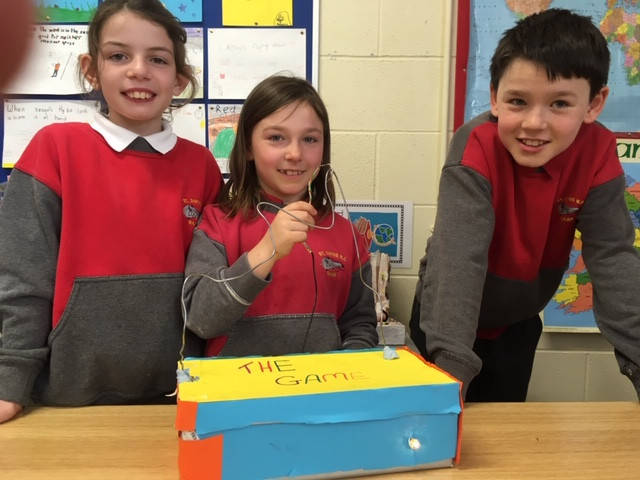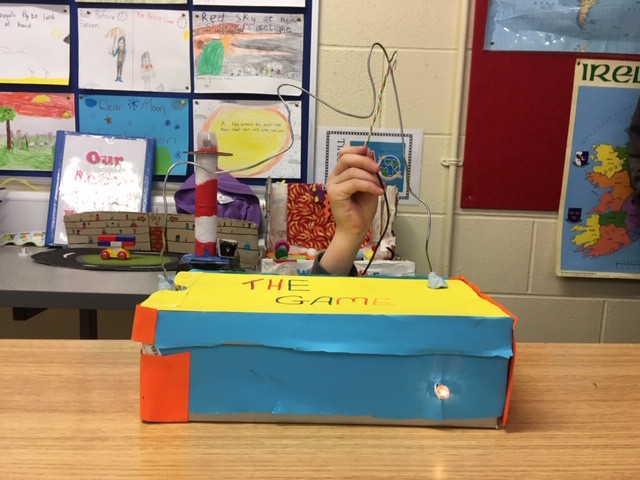 3rd and 4th Class Science March 2019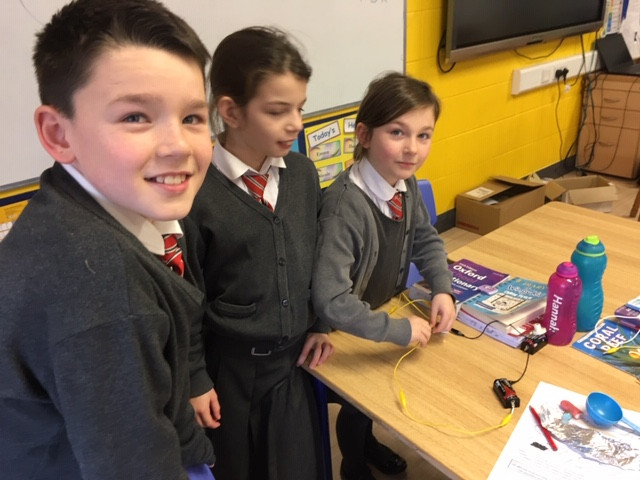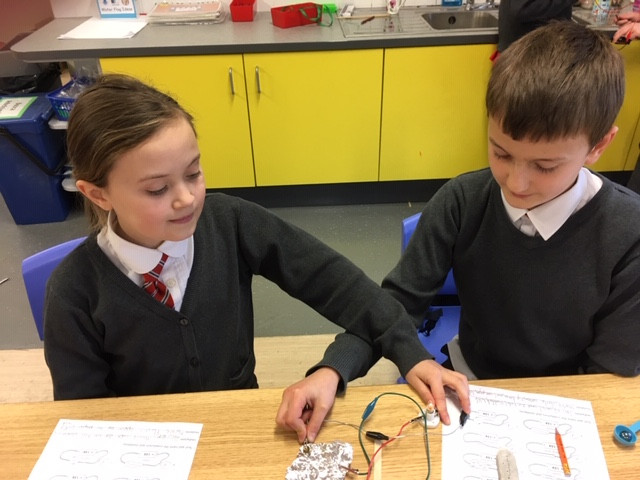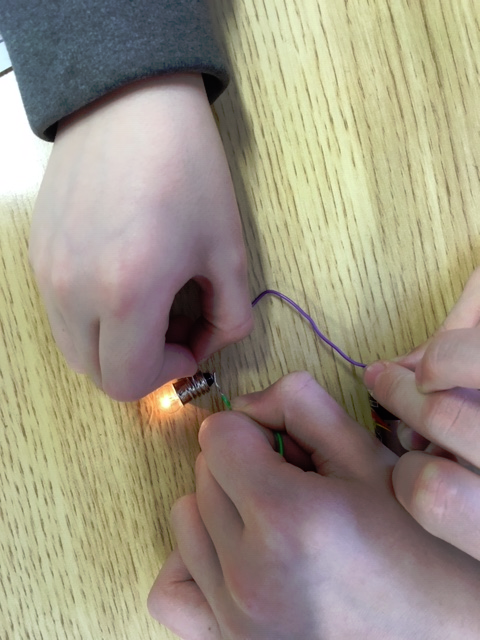 5th and 6th
Class of 2020 - we wish you success and happiness as you leave for ventures new. Each of you are very special and unique and leave behind a legacy for our younger children to inspire to. Follow your dreams. Take with you the great memories of your time at St. David's.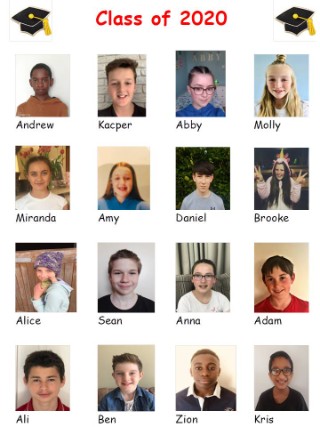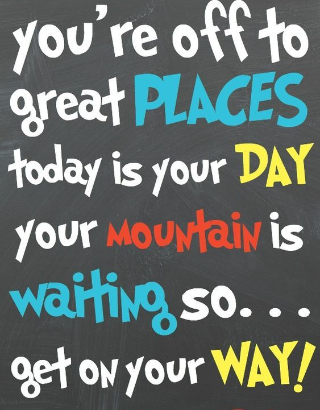 https://zoom.us/rec/play/6Jckfu-ur203SIHA4gSDCqIsW9TpKams0nIXrvQNnR7gUnZXNlWjZLoRZ-uLV-P6iYNh5r2hoICO-GWf?continueMode=true
Zion - Poem on Covid-19 - June 2020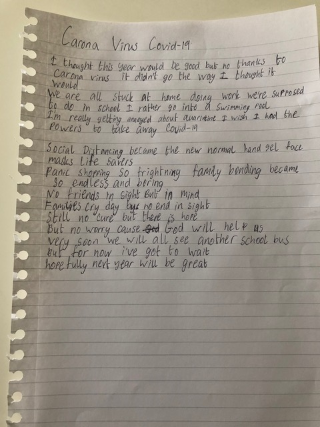 Matthew - Stop Motion using Lego.
Children dressing in different characters for World Book Day on Thursday 5th March 2020 with their teacher Ms. Sarah O'Brien as "Miss Red Riding Hood"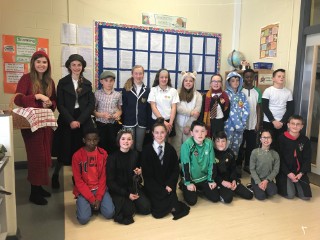 Children from 5th and 6th class taking part in the FAI 5-a-side soccer blitz in Kilcullen on Thursday 27th February 2020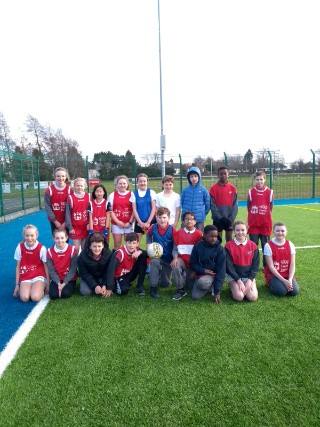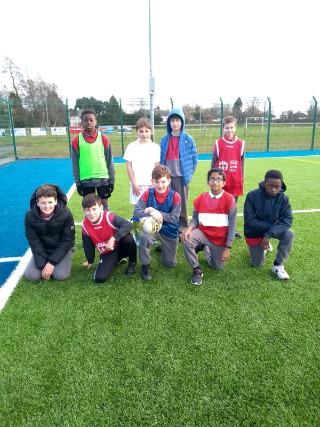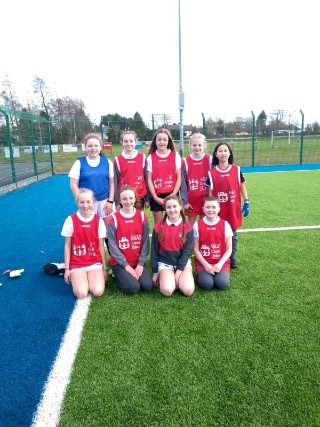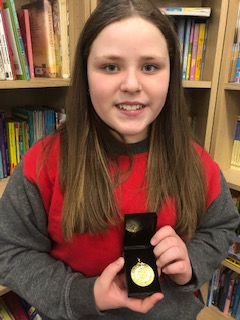 Brooke - Winner of Gold Medal in the Speech & Drama Exam held on 24th February 2020
Helping out in the playground - 29 January 2020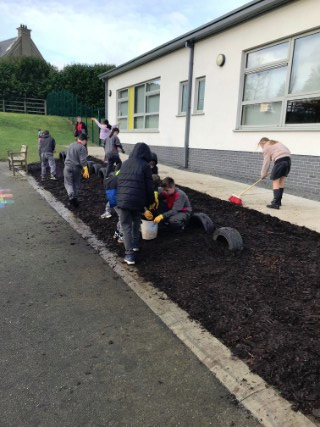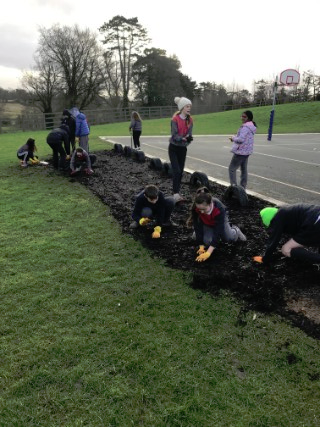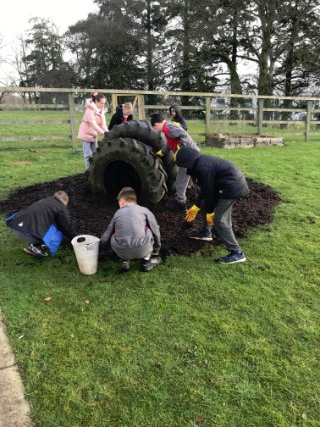 Art work done by 5th and 6th Class - September to December 2019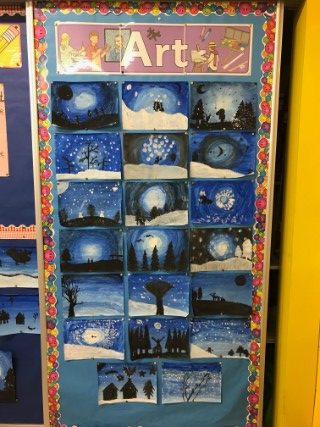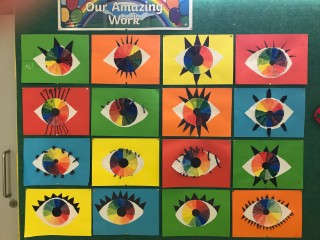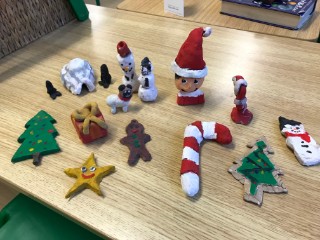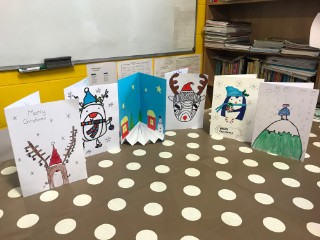 Brooke winning Naas Lions Club Art Competition - November 2019 - Theme for art competition was "Journey of Peace"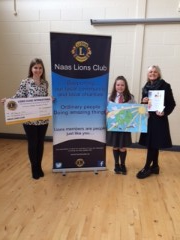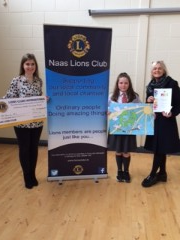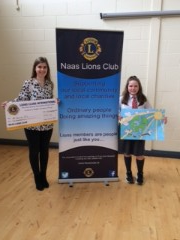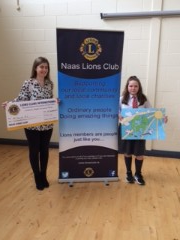 5th and 6th Class Blue Flag Day May 2019